AC Milan suffered a big dent to their quest to win the Italian Serie A this seasonafter they were beaten at home by Sassuolo. The Rossoneri missed out on the chance to secure the summit on the league table after the failure to get a result at home to Sassuolo despite taking the lead.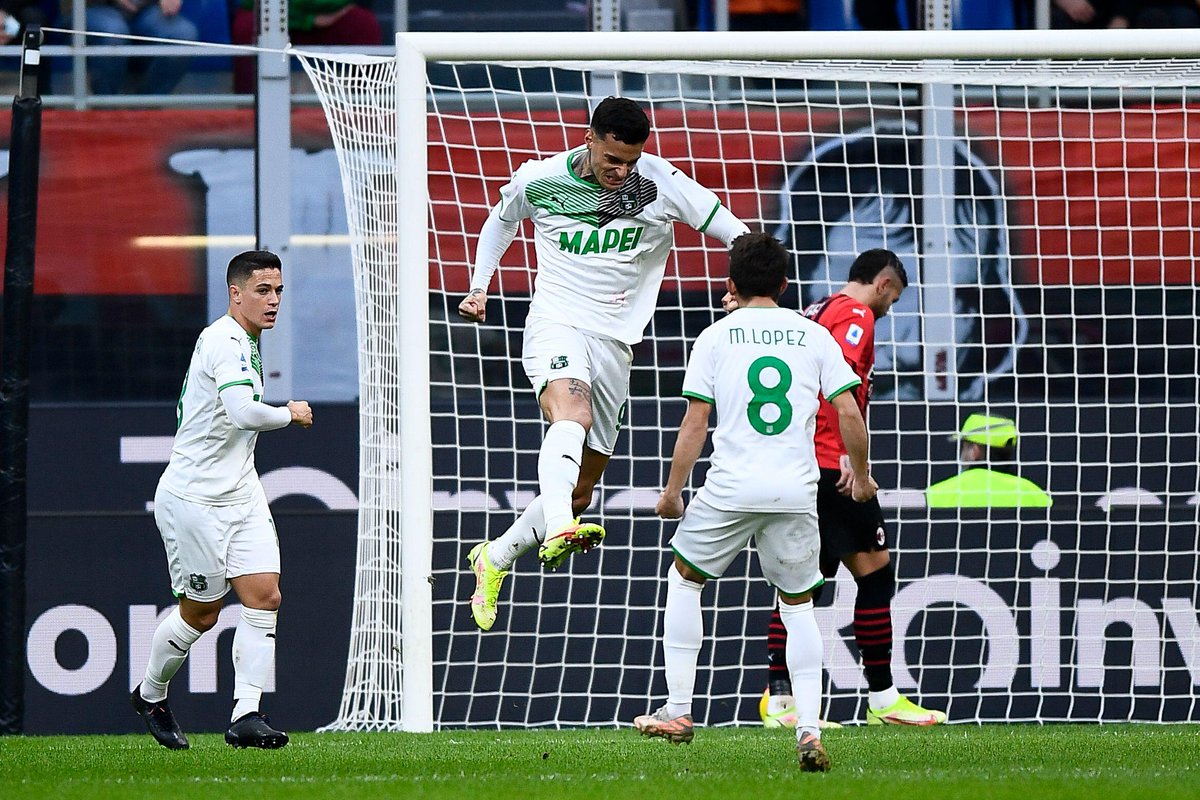 Milan began the latest round of Italian Serie A games in second place with 32 points from 13 matches. They had the same number of points with league leaders Napoli with an inferior goal difference.
AC Milan were in action before Napoli on Sunday as far as the newest set of league games in the Italian top flight is concerned and they had the chance to move ahead of the leaders with a result. Milan would have moved one point ahead of Napoli with an home draw with Sassuoloand three points ahead of the Luciano Spalletti-led team with an home win at the expense of Sassuolo. In the end, they were stunned 3-1by Sassuolo and even finished the game with ten men due to the red card given to skipper Alessio Romagnoli for a professional foul on 77 minutes.
Italian defender Romagnoli gave AC Milan the lead midway into the first half via a header from a corner kick. Sassuolo were unlucky to go behind as they had been the better team in the opening exchanges and they trailed for just three minutes before star striker Gianluca Scamacca produced an excellent finish to draw level for the visitors.
Sassuolo never looked back after the Scamacca strike as they scored two more goals either side of the interval to secure an impressive win. Milan defender Simon Kjaer put through his own net on 33 minutes for Sassuolo to take the lead for the first time in the game before Italian international Domenico Berardi wrapped up the points with the third Sassuolo goal midway into the second half.
Napoli played shortly after the Rossoneri game on Sunday and they were able to move three points clear of AC Milan thanks to the 4-0 thumping of Lazio at home.