Former AC Milan player Paolo Maldini has put aside links to a return to the club.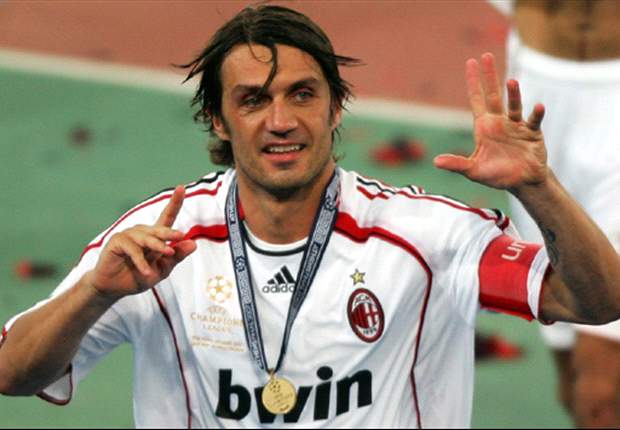 He was linked with different roles as the Chinese attempt to restore Milan to winning ways when they complete the takeover of the club.
Maldini has denied such claims, saying: "I am a little tired of hearing this. I have built my own life. There's really nothing in it. Milan remain a great love, not just for me, but for my whole family, but it is not in my future."
The Serie A legend spoke to Sky Italia, adding that it was the duty of the club new owners to look at the history of the club when making their decisions. He advised them to consider the numerous Milanisti – Milan fans – all over the world. He admitted that fans of the club "have been affectionate" with him.
Many fans have reacted differently to the end of AC Milan president Silvio Berlusconi reign at the club, with the Chinese set to complete the takeover by the end of the year. Former AC Milan chief Ariedo Braida paid a tribute to him. The Barcelona director said: "Seeing Milan without Berlusconi, I'm sorry, but we must go forward, look to the future and hope that they will bring the Rossoneri to high levels.

He showed his optimism when he said AC Milan would return to being great. "The present? It is a difficult moment, but it will pass and AC Milan will return to being great. [Adriano] Galliani? He made the history of Milan in the last 30 years. Berlusconi? He's an extraordinary person. He loves Milan , and they will always love him," Braida added. The first week of November is reportedly the date for the last payment to complete the takeover of Milan.