Former AC Milan legend Marcel Desailly has called on the club to show some patience with manager Vincenzo Montella even though they have started the season poorly and said that the owners have to take their share of the blame.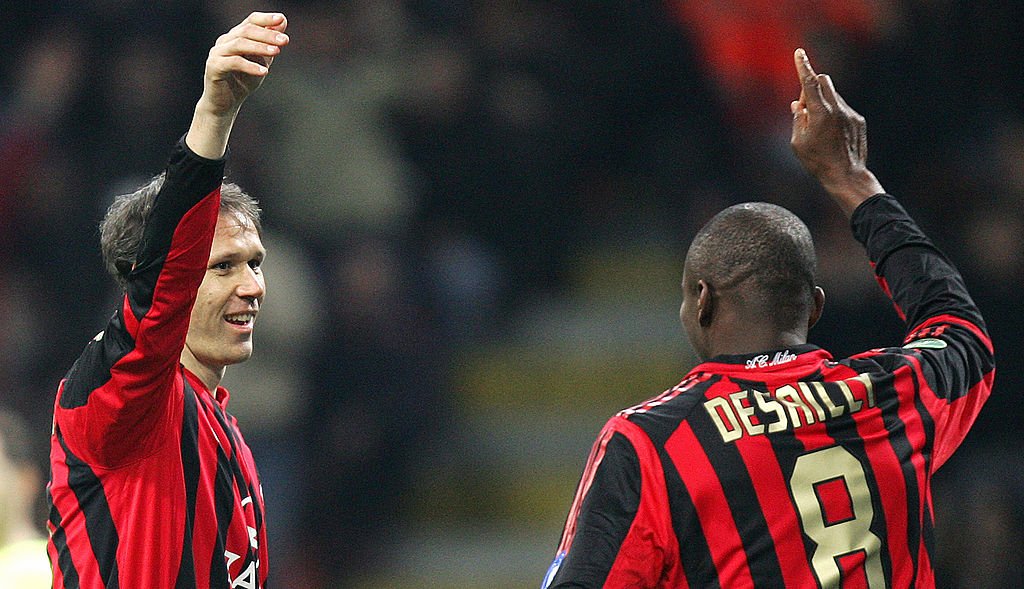 The Italian giants are currently seventh in Serie A, thirteen points behind leaders Napoli and that is despite their new Chinese owners spending over £170 million on 11 new faces in the summer.
Desailly is adamant in his belief that the 'Rossoneri' are still there or four players short of challenging for the league title.
None of the big summer signings have settled so far and the likes of Leonardo Bonucci, Hokan Calhanoglu and Ricardo Rodriguez all have points to prove going forward.
Milan made life a little for their struggling boss with a 2-0 win against Sassuolo on Sunday. Montella had shown he could laugh at his current situation when questioned after the Champions League draw against AEK Athens joking that he had been 'watching his own funeral for a while' but stood firm in his belief that he still had the backing of the club's board.
For Desailly he believes a season that started with much hope has now turned into a 'transition season'.
"I remember when they lost against Roma, everyone was saying "let's sack him", the Frenchman told Omnisport via Four Four Two.
"This is where the guys in charge are very clever, because they know it is also their fault.
"Whatever manager you bring into the system.......some players you bought because of you don't buy them now, in the future when they get to another club, you cannot have them back because the budget will be too high."
You would imagine if things don't turn around quickly then Montella's days may be numbered. Xmas will be the key time. There would be an uplift by then you would think.